Phil Kinner, Head of the Conformal Coatings Division at Electrolube, explains how modern, carefully formulated conformal coatings are helping automotive electronics manufacturers to deliver high-reliability, long-life products for a particularly demanding customer base.
While the value of the electronic systems in a modern vehicle typically exceeds 20% of the total vehicle cost, many estimate that this value will exceed 35% within the next 5 year period. With the increased adoption of electronic vehicles and the development of the Internet of Things, which has brought us driverless cars like those being tested by Google in California, and BMW on the roads of Bavaria, the future of this industry is starkly different to that of the 1970s when electronic fuel injection systems were first introduced to mainstream production.
The proliferation of automotive electronics has been enabled by the development of powerful networked controllers and low-cost sensors, as well as the development of low-cost, high reliability electronic systems that have seen engine management, infotainment, passenger comfort and safety applications becoming standard equipment in most modern automobiles.
It is not uncommon for modern new vehicles to be supplied with 5 and even 7 year warranties and this is challenging component suppliers to develop new designs that deliver long term reliability at an acceptable cost. Automotive electronic systems are subject to temperature extremes, high humidity and condensation, and are increasingly exposed to corrosive gases. And with the growth of electric vehicles, where much higher voltages are the norm, increased dielectric protection is required to enable designs to be sufficiently dense to meet size and weight constraints.
The increased sophistication of these electronic systems often means they are more sensitive to contamination and adverse external environmental conditions. Moreover, as automotive electronic systems rely increasingly on their interconnection, failure in one assembly can compromise the operation of another. Unlike aerospace applications where two or three layers of redundancy may be built into these systems, automotive designs typically must work first time, every time, throughout the life of the product.
Circuit protection using conformal coatings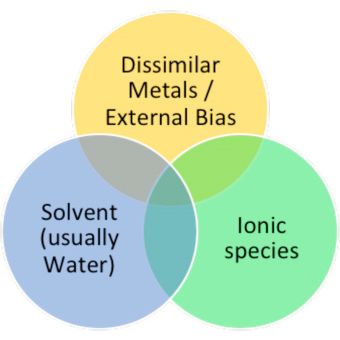 Conformal coatings are thin, protective polymeric coatings that are often applied to electronic circuit boards or assemblies to provide the required environmental protection without excessive cost or weight penalties. For the automotive industry, conformal coating applications are either 'in-cabin' (electronics systems located within the passenger compartment) or 'under-hood' (electronics in close proximity to the engine). Such distinct categories make it convenient to discuss the main requirements of each; however, with increased sophistication and the move towards multi-function assemblies, these traditional environments continue to merge, while the drive to higher power electronics in electric cars blurs the lines still further.
Electronic sensors and systems situated in the passenger cabin essentially occupy the same space as the vehicle occupants. In the winter, that can mean extreme cold and the tendency towards a condensing atmosphere, while in the summer, the tendency is towards a warm and humid atmosphere. Both condensation and high humidity challenge the reliability of electronics as they promote corrosion. In addition, electronics may be exposed to atmospheric pollutants such as cleaning solutions, liquid splashes and so on, and any one of these factors may pose a potential reliability risk, especially in association with humidity and condensation.